Ecologix offers our industry leading enhanced DAF system for lease. Our E-510 model can manage flow rates up to 462 GPM. Lease terms of 3 months or more are available.


Ecologix E-DAF systems are turn-key and designed to remove high percentages of suspended solids (TSS), insoluble biochemical oxygen demand (BOD), and fats, oils and greases (FOG) from a wastewater stream. Each system is fully automated to provide your operation with better effluent water, as well as lower operating and maintenance costs.
Our current rental system is built from corrosion resistant 316 stainless steel, has an integrated walking mezzanine with stairs, and a fully pre-wired and programmed control panel. It comes fully skidded and simply requires influent and effluent connections along with an electrical source.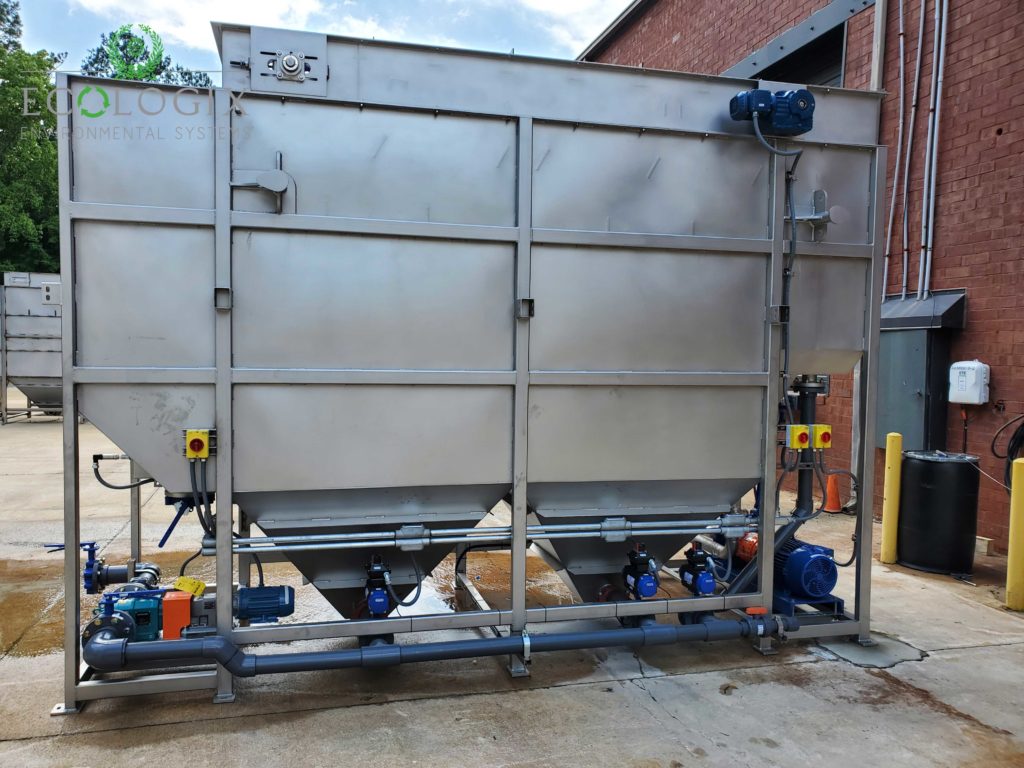 DAF Industries
Ecologix E-DAF systems are an ideal wastewater treatment solution for the following industries:
Meat processing / slaughterhouse (beef, pigs, sheep, goats)
Ice Cream processing
Poultry processing (chickens, turkey, duck, geese)
Confectionary/Candy manufacturing
Bakery / baked goods
Oil & Gas industry
Mining industry
Automotive industry
Printing (ink removal from wastewater)
Cereal and snack foods
Food processing and packaging
Dairy processing (milk, cheese, yogurt)
Beverage factories (breweries, juice, soda)
Paper and pulp industry
Metal plating and finishing
Chemical industry
Recycling of glass, plastics, paper
Egg processing