Biological Treatment TSS, BOD, COD, Organics Reduction
Secondary treatment is designed to substantially degrade the biological content of a waste stream. Ecologix offers a unique line of biological processes that conserve space and energy, while dramatically reducing operation costs. From large-scale biological reactor systems to mobile, package aeration solutions, Ecologix can provide the secondary treatment solution to fit your project needs.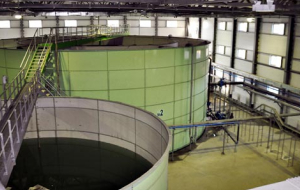 The Integrated Bio Reactor (IBR) is the next generation in wastewater treatment. Suitable for new plants or retrofitting an existing plant, the IBR outweighs the competition by lowering capital and O/M costs, demanding a smaller footprint (containerized), faster installation, integrated wireless remote monitoring and control.
View More