Pre-Treatment systems for wastewater from municipal, industrial and commercial sources
Pre-treatment removes materials that can be easily collected from raw wastewater before it damages or clogs pumps and skimmers of primary treatment clarifiers. Ecologix offers an extensive line of pre-treatment solutions made to extend the life of your wastewater treatment solution. See our products below, or call us for assistance in selecting the pre-treatment solution fit for your project needs.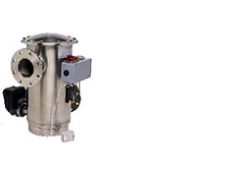 Cone Filters are used to catch and filter any type of debris from a waste stream.
View More